Speakers
We proudly present our distinguished speakers on our conference
Please sign up for our newsletter for further updates on this page.
Adrian Hayes (UK)
Title: Older adults in prison and the problem of dementia
Time: Thursday 25th October, 0900 – 0950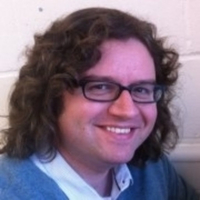 Adrian Hayes was a researcher in prison health at the Universities of Manchester and Oxford, now working clinically as a psychiatrist in the South West of England and completing training in medical psychotherapy. His PhD examined the health, social and custodial needs of older adults in prison, and he continues to work on intervention studies among older adults across the criminal justice system. His interests are in health services research and patient safety.
ABSTRACT:
As the number of older people in prison rises across the developed world, we face a growing population of those at risk of neurodegenerative disease. We have very little data on the prevalence of cognitive impairment amongst prisoners and how this compares with older adults in the community. Offenders may have more risk factors such as traumatic brain injury and chronic alcohol excess, and such impairments may go unrecognised in the routine and predictable prison environment. On the other hand, a degree of cognitive reserve may be needed to commit offences and the criminal justice system may be effective at diverting those with organic causes for disinhibited behaviour, meaning prisons may contain fewer people with dementia.
In this session I will present for the first time results of a large-scale study into the prevalence of dementia in UK prisons, as well as data from a pilot study of community offenders. I will discuss the implications for prison health services including suggestions for screening, investigation of likely cases, and the specialist management of offenders with dementia at both early and end stages of their condition.
---
Adrian Raine (US)
Title: The Anatomy of Violence: Dissecting the Biological Roots of Crime
Time: Tuesday 23th October, 1330 – 1420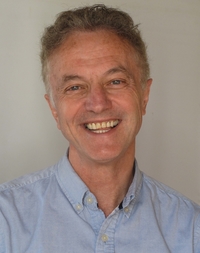 Adrian Raine is the Richard Perry University Professor of Criminology, Psychiatry, and Psychology at the University of Pennsylvania. He gained his undergraduate degree in Experimental Psychology at the University of Oxford, and his PhD in Psychology from the University of York, UK. His interdisciplinary research focuses on the etiology and prevention of antisocial, violent, and psychopathic behavior in children, adolescents, and adults. He has been the principal investigator on 18 extramural research grants and main mentor on 11 NIH pre- and post-doctoral awards He has published over 400 journal articles and book chapters alongside 7 books, and has given over 360 invited presentations in 26 countries. His most recent book, The Anatomy of Violence, reviews the brain basis to violence and draws future implications for the punishment, prediction, and prevention of offending, as well as the neuroethical concerns surrounding this work. He is past-President of the Academy of Experimental Criminology, and awards include an honorary degree from the University of York (UK) in 2015 and the Lifetime Achievement Award in Psychopathy from the Society for the Scientific Study of Psychopathy in 2017.
ABSTRACT
The rapid developments taking place in neuroscience research on crime are creating an uncomfortable tension between our concepts of responsibility and retribution on the one hand, and understanding and mercy on the other. This talk provides a brief overview of this new body of knowledge and its implications for our future conceptualization of moral responsibility, free will, and punishment from a neuroscience perspective. If the neural circuitry underlying morality is compromised in offenders, how moral is it of us to punish prisoners as much as we do? Should we use neurobiology to better predict who amongst us are predisposed to future violence? And how can we improve the brain to reduce violence?
---
Audrey McKinlay (AUS)
Title: Is childhood mild traumatic brain injury associated with adult criminal behaviour?
Time: Wednesday 24th October, 1450 – 1540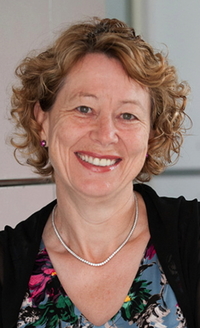 Dr Audrey McKinlay is Senior Lecturer in the Clinical programme in the University of Melbourne's School of Psychological Sciences. Her research expertise is in the field of TBI in children, with a particular interest in long term and adult outcomes of childhood mild traumatic brain injury. As a registered clinical and neuro-psychologist, she consults for health and insurance providers and works with children and parents to develop rehabilitation programmes; with a new focus on developing resources and training programmes for those working with children in everyday situations. Dr McKinlay is a Board member for the International Paediatric Brain Injury Society.
---
Azrini Wahidin (UK)
Title: Older Women in Prison
Time: Thursday 25th October, 0950 – 1040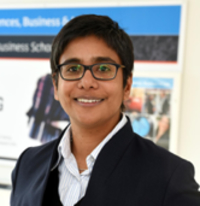 Dr Azrini Wahidin (PGCE, MA, PhD, FLF, FRSA, SFHEA, FAcSS), Professor of Criminology and Criminal Justice at Warwick University, Department of Sociology
She researches on the issues of imprisonment, penal policy,  youth justice, violence against women, women in the criminal justice system, transitions out of custody, the criminalisation of migrants, the engendering of punishment and the experiences of elders in prison in the UK and USA.  Her previous work focused on older women in prison, managing the needs of elders in prison, the meaning of death and dying for prisoners, youth justice, older LGBT persons, resettlement, the body and dirt.   Azrini has a wide interest in the links between criminal justice and social justice, looking at race, sexuality, gender and social exclusion. She also has a strong interest in research methodologies and research ethics. She has given special evidence on older offenders to the Home Select Committee and has advised Dame Anne Owers on the needs of older female offenders in the Northern Irish context.
Author of a range of academic articles in international journals and edited collections. Her latest book; Ex-Combatants, Gender and Peace in Northern Ireland – Women, Political Protest and the Prison Experience, (Palgrave Press) focused on female former politically motivated prisoners and the role of transitional justice in post-conflict societies. She has recently published an edited collection with Professor Malcolm Cowburn and Professor Loraine Gelsthorpe entitled:  Research Ethics in Criminology -Dilemmas, Issues and Solutions (Routledge) and an edited collection with Linda Moore and Phil Scraton entitled: Women's Imprisonment and the Case for Abolition: Critical Reflections on Corston Ten Years On.
ABSTRACT
The relationship between ageing and crime has been a much neglected  issue,  the focus  rather being on youth and crime. Until recently  the criminological imagination  regarded age  as less important  than 'race' , class  and gender  and,  where age  was  discussed, focused  on the question of youth.  The growth of older people in prison is increasingly challenging the prison estate. The aim of this paper is to highlight  the range of issues facing policy makers in managing the health and social care needs of an ageing female  prison population.
Although the crimes committed by older offenders mirror those of young offenders, the older prisoner cohort is different in terms of their health and social care needs, individual adjustment to institutional life, maintenance of kinship networks, resettlement needs, and end of life issues. In consequence, they pose specific challenges to the prison system regarding custody, rehabilitation, and release.
---
Catrin Morrissey (UK)
Title: Intellectual Disability and Personality Disorder: intervention in the criminal justice and forensic mental health system
Time: Tuesday 23th October, 1530 – 1620
Dr Catrin Morrissey has worked in the forensic psychology field for 30 years in prison, secure psychiatric and community forensic settings. As a clinician she was Lead Psychologist at the UK National High Secure Learning Disability Service for many years, and currently leads a community forensic and offender PD team for Lincolnshire Partnership NHS Foundation Trust.She has also been an active researcher producing a wide range of publications in the field of forensic intellectual disability and is currently honorary associate professor at the University of Nottingham. Her particular research interests are assessment and treatment of people with personality disorder co-morbid with intellectual disabilities.
---
Drew McAnespie (UK)
Title: Risk assessment and management of people with autism spectrum conditions
Time: Wednesday 24th October, 1150-1240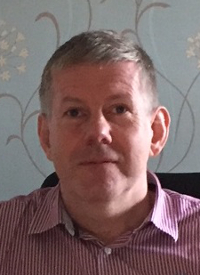 Following completion of his doctoral training in clinical psychology, and the completion of his thesis on the cognitive neuropsychology of theory of mind, Drew McAnespie has gone on to practice in a variety of specialities, including child and adolescent mental health, personality disorder, adult mental health, and 13 years working across various secure NHS, prison and court settings. Currently, and for the last 3 years, Drew works within a residential school for children and young people up to the age of 19 with Autism Spectrum Disorders (ASD). As well as an enduring interest in ASD and related difficulties, Drew is a Cognitive Analytic Practitioner who has a specific interest in attachment and trauma.
ABSTRACT
As has been pointed out variously in the literature, an increase in our awareness, understanding and identification of people experiencing Autism Spectrum Disorder (ASD) has highlighted a need for a concomitant increase in the sophistication of our forensic understanding. This is particularly true in relation to risk assessment and its management, in which we have a social and moral duty to protect, not only the public, but the welfare of the vulnerable individuals we are charged with working with and caring for. For some time now, within health services in general, there has been an equally growing awareness of the need for, and availability of, evidence based practices, and in terms of risk assessment and management, it is clear that at the forefront of this is the use of Structured Professional Judgement as an appropriate evidence based approach. The challenge in relation to ASD however, is in how to guard against falling back into unstructured clinical judgement in the absence of an appropriate and robust evidence base. In relation to this, as a practicing clinician, Dr McAnespie will present a practical view of the everyday challenges of working with risk and its formulation and management within an ASD population.
---
Eric Elbogen (US)
Title: Traumatic brain injury and forensic mental health/criminality
Time: Wednesday 24th October, 1400 – 1450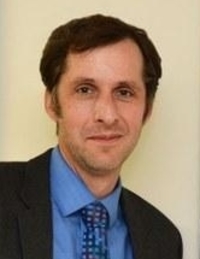 Dr. Elbogen is professor of Psychiatry at the Duke University School of Medicine and board-certified in forensic psychology, conducting clinical work and empirical research at the intersection of law and mental health services, with a focus on military veterans. Specifically, he has studied the impact of cognitive and psychiatric disorders including traumatic brain injury (TBI) and posttraumatic stress disorder (PTSD) on community adjustment of military veterans, particularly with respect to violence, suicide, substance abuse, and criminal arrest. Dr. Elbogen has been Principal Investigator of federally-funded clinical trials using mobile technology to reduce anger and impulsivity in TBI. He led a national survey of U.S. veterans and investigated characteristics and effects of TBI and found that repeated head injuries predicted significantly higher risk of adverse outcomes. Dr. Elbogen has trained clinicians through the United States Defense Centers of Excellence for Psychological Health and Traumatic Brain Injury and served as Expert Reviewer on TBI, Anger, and Aggression for the Defense and Veterans Brain Injury Center. He has conducted neuropsychological assessments of TBI, dementia, and other neuropsychiatric disorders at the state psychiatric hospital for the past fifteen years.
ABSTRACT
Dr. Elbogen will review the scientific literature and present findings regarding factors associated with as well as interventions to reduce risk of criminal and violent behavior following traumatic brain injury (TBI).  He will first present longitudinal data from a study of individuals with moderate and severe TBI demonstrating that post-TBI criminal arrest was associated with gender, age, marital status, educational attainment, pre-TBI felony, pre-TBI drug abuse, pre-TBI alcohol abuse, and violent cause of TBI.  Dr. Elbogen will also discuss results from a recently published study examining neuropsychological correlates of impulsivity and maladaptive behavior (e.g., aggression) in individuals with TBI and report that deficits in the areas of attention and processing speed.   Finally, he will review findings from a randomized clinical trial of individuals with TBI implementing cognitive rehabilitation using mobile technology and enlisting the support of family members and friends, showing that this intervention was associated with significantly reduced emotional dysregulation, anger, maladaptive behavior, and psychiatric symptoms.  Dr. Elbogen will conclude by synthesizing these studies with extant empirical research to provide recommendations for risk assessment and management of criminal and aggressive behavior after TBI.
---
Grace Iarocci (CAN)
Title: Autism: Empathy, theory of mind and harmful behaviour
Time: Wednesday 24th October, 0900 – 0950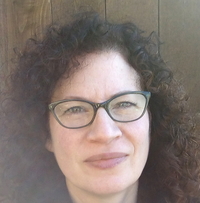 Dr. Iarocci is a professor of psychology and the Director of the Autism and Developmental Disorders Lab at Simon Fraser University, in British Columbia, Canada. She is a faculty mentor of the Autism Research Training Program (ART), a program funded by the Canadian Institutes for Health Research (CIHR), designed to recruit and train outstanding researchers of autism in disciplines such as psychology, genetics, imaging, epidemiology, and neurology. Dr. Iarocci is past president of the Board of Directors of Autism Community Training, a non-profit organization that provides information and training in ASD. She works closely with government and community agencies in BC to disseminate research information and influence policy on ASD and other developmental disabilities. Dr. Iarocci is also a practicing psychologist who specializes in the diagnosis, assessment and treatment of children and adults with ASD as well as other developmental disabilities.
ABSTRACT
Adolescence and the transition to adulthood is a critical time for individuals with autism spectrum disorder (ASD) who are preparing to leave the formal school system, integrate into the community and labour market, and develop autonomy and meaningful relationships. However, due to a particular learning style (e.g., focused and narrow interests) and reward sensitivity (e.g., unusual stimulus-reward associations) coupled with poor social competency, this transition is also a time of increased risk for engaging in a host of maladaptive behaviours such as substance and alcohol abuse, gambling, and cyber addiction. The risk may be especially elevated in a subset of individuals with high social motivation but poor social competence for whom the risky behaviours may, at least initially, be driven by a desire to connect with others. In this talk, I present up-to-date evidence on the unique symptom profile in ASD and its association to risky behaviours in these individuals. I will discuss potential ways to reduce risk and increase protective factors at the individual, family and community level.
---
Ian Freckleton (AUS)
Title: Neurodevelopmental disorders and criminal responsibility
Time: Thursday 25th October, 1150 – 1240
Ian Freckelton is a Queen's Counsel in full-time practice as a barrister throughout Australia. He is also a judge of the Supreme Court of Nauru. He is a Professorial Fellow of Law and Psychiatry at the University of Melbourne and an Adjunct Professor of Forensic Medicine at Monash University. Ian is a member of Victoria's Coronial Council and also of the Mental Health Tribunal of Victoria. Ian is a former President of the Australian and New Zealand Association of Psychiatry, Psychology and Law and is an elected fellow of the Academy of Social Sciences Australia, the Australian Academy of Law and the Australian and New Zealand College of Legal Medicine. He is the Editor-in-Chief of Psychiatry, Psychology and Law and the Editor of the Journal of Law and Medicine. He is the author of more than 40 books and 600 peer reviewed articles and chapters of books. His most recent publications are: Expert Evidence in Criminal Jury Trials (OUP, 2016), Scholarly Misconduct (OUP, 2016), Tensions and Traumas in Health Law (Federation Press, 2017) and Expert Evidence: Law, Practice and Procedure (Thomson Reuters, 2018).
ABSTRACT
This paper reviews the evolving international jurisprudence about the criminal responsibility and criminal culpability of persons with intellectual disabilities, autism spectrum disorder, foetal alcohol spectrum disorder and Huntington's disease. It considers the ways in which each of these conditions can impact adversely upon accused persons' capacity to understand the essence of what they are doing and the consequences of their conduct, focussing upon the capacity to form criminal intent. It also scrutinises such persons' blameworthiness for their conduct and the challenges that the conditions pose for the fair imposition of criminal dispositions at sentencing. The aim of the paper is to raise questions and suggest improvements for how legal systems can address the complex consequences of neurodevelopmental disorders which reduce accused persons' criminal responsibility and criminal culpability.
---
Jane McCarthy (UK)
Title: Characteristics of offenders with neurodevelopmental disorders
Time: Tuesday 23th October, 1150 – 1240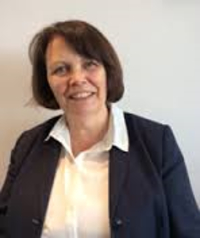 Dr Jane McCarthy MB ChB, MD MRCGP, FRCPsych is working as a Specialist Psychiatrist for  the Regional Forensic Service based at Waikato District Health Board, New Zealand with a focus on people with autism spectrum disorders and intellectual disability.
Dr. McCarthy's key research interests include the outcomes of psychiatric disorders in people with intellectual disabilities across the lifespan, including those with autism spectrum disorders. In the last five years she has significantly contributed to research in this area having obtained funding for a number of research initiatives including 'Assessment & early interventions for offenders with learning disabilities and autism' and 'Neurodevelopmental disorders in Prison'. Dr. McCarthy has published over 70 peer reviewed papers and chapters. From 2012 to 2016 she was elected Chair of the International Association for Scientific Study of Intellectual and Developmental Disabilities (IASSIDD) Challenging Behavior & Mental Health Special Interest Research Group and elected Vice Chair of the Faculty of Psychiatry of Intellectual Disability of the Royal College of Psychiatrists.
From 2009 to 2010, Dr. McCarthy acted as Clinical Advisor for Adults with Autism at the Department of Health in England supporting development and delivery of the national strategy for Adults with Autism titled: 'Fulfilling and Rewarding Lives: The National Strategy for Adults with Autism in England.
ABSTRACT
Background:  Neurodevelopmental disorders are a heterogeneous group of disorders that are lifelong and include intellectual Disability (ID), Attention Deficit Hyperactive Disorder and Autism Spectrum Disorder (ASD). Little is understood about characteristics of offenders with neurodevelopmental disorders (ND) when comparing to offenders without ND.  Method: This paper will explore the current   evidence on adult and young offenders with ND including a cross-sectional study carried out in London, England using face-to-face interviews to explore the characteristics of offenders with ND in a prison setting compared to non-ND offenders; as well as an ongoing study of adults with ND presenting to the criminal court in London. Results:  Offenders with ND are significantly more likely to be homeless or unemployed compared to other offenders without ND before they come into prison.  In addition they are more likely to have thought about self-harm and be at risk for current mental health problems while an in prison setting. Conclusion: The findings confirm the presence of significant numbers of male offenders with ND presenting to the criminal justice system who are more vulnerable and socially disadvantaged than other offenders. The implications will be discussed in terms of early identification of offenders with ND and for practice across the criminal justice system.
---
Jane Senior (UK)
Title:  The health and social care needs of older offenders
Time: Thursday 25th October, 1100 – 1150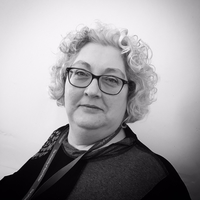 Jane Senior is a Senior Research Fellow at the Offender Health Research Network, The Manchester of University. She is a mental health nurse who has worked in a range of secure mental health, prison and community settings both clinically and academically. Her offender care research portfolio is wide-ranging, with a particular interest on the training and support needs of non-clinical criminal justice personnel working with mentally disordered offenders.
ABSTRACT
Older prisoners are the fastest growing group in prisons across the globe. They have complex health and social care needs and the coordination of their care is routinely suboptimal. This presentation will cover a number of related research studies, undertaken by the Offender Health Research Network at the University of Manchester, designed to guide the development of improved practice models for this vulnerable population.
Firstly, a survey of all prisons in England and Wales housing older adult men was undertaken to establish current availability and degree of integration between health and social care services through a national survey and qualitative interviews.
Secondly, a cross sectional survey established the health and social care needs of older men entering prison, including experiences of reception into custody, through structured and semi-structured interviews.
Thirdly, an exploration of the health and social care needs of older men released from prison into the community was conducted using qualitative interviews with older prisoners prior to and following discharge from prison.
Fourthly, the development, pilot and trial of an intervention to identify and manage the health, social care and custodial needs of older men entering prison will be described.
The findings from all studies will be critiqued in terms of the ongoing practice, political and financial challenges prisons in England and Wales have faced over the last decade and earlier.
---
John Taylor (UK)
Title:  Offenders with intellectual disabilities: Roots, risks and remedies
Time: Tuesday 25th October, 1620 – 1710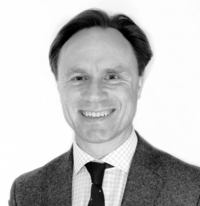 John L Taylor is Professor of Clinical Psychology at Northumbria University, Newcastle upon Tyne and Consultant Clinical Psychologist and Associate Director for Psychological Services with Northumberland, Tyne & Wear NHS Foundation Trust. Dr Taylor is a chartered clinical and forensic psychologist. He is Chair of the British Psychological Society (BPS) Mental Health Act Advisory Group and a Past President or the British Association for Behavioural and Cognitive Psychotherapies (BABCP). Dr Taylor was one of the first two psychologists to be approved as an Approved Clinician in England following the MHA 2007. He has published more than 130 research papers, books/book chapters and articles mainly concerning the assessment and treatment of mental health problems and offending behaviour associated with intellectual disabilities. Dr Taylor received an award for Outstanding Contribution to Applied Practice from the BPS Faculty for Forensic Clinical Psychology in 2017.
ABSTRACT
De-institutionalisation has had a significant impact on offenders with intellectual and developmental disabilities (IDD) who are now more visible in the wider community than before. Perhaps because of the challenges presented by people who previously contained in institutions there has been an increase in interest the characteristics of this group and the services and clinical interventions required to support them. In this presentation developments concerning offenders with IDD are presented and discussed. The historical association between crime low intellectual functioning, and the evidence concerning the prevalence of offending by people with IDD are considered. Research concerning service pathways for this population is summarised and progress in the development of clinical assessments of risk is outlined. The evidence for and recent developments in the treatment of offending behaviour (anger/aggression, sex offending and arson) is overviewed and summarised. Finally, the implications of this developing body of research are considered in terms of future directions for the development of services, clinical practice and further research.
---
Kaitlyn McLachlan (CAN)
Title: Foetal alcohol spectrum disorder: Risks and needs
Time: Wednesday 24th October, 1650 – 1740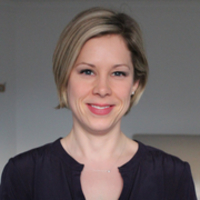 Dr. McLachlan is presently an Assistant Professor in Clinical Psychology at the University of Guelph in Ontario, Canada. She completed her M.A. and Ph.D. in Clinical Psychology with a forensic specialization at Simon Fraser University in British Columbia, Canada, and subsequently completed a two-year research postdoctoral fellowship with concurrent appointments in the Department of Pediatrics at the University of Alberta, and the Child and Family Research Institute, Developmental Neurosciences and Child Health, at the University of British Columbia. Dr. McLachlan's program of research includes a focus on individuals with fetal alcohol spectrum disorder across the lifespan in both clinical and criminal justice-contexts. She has published a wide range of peer-reviewed articles and chapters on the topic, and, her research has been recognized through a number of awards, including the Governor General's Gold Medal for academic excellence stemming from her doctoral work on young offenders with FASD, and, Canada FASD Research Network Dr. Sterling Clarren Research Award, and the Research Society for Alcoholism FASD Study Group merit award. Dr. McLachlan is currently a research co-lead for justice with the Canada FASD Research Network. She also enjoys teaching classes in clinical and forensic psychology.
ABSTRACT
Fetal alcohol spectrum disorder (FASD) is a neurodevelopmental disorder caused by prenatal exposure to alcohol, associated with impairments in cognitive functioning, behavioural and emotional health and wellbeing, and in a smaller number of cases physical features (e.g., sentinel facial features). Often considered an 'invisible disability,' individuals with FASD experience high rates of additional developmental adversities, and a wide range of adverse outcomes, including high contact rates in the criminal justice system. International prevalence estimates suggest rates ranging from 10% to 36% in adolescent and adult forensic and correctional settings. Increasingly, the relevance of FASD in a range of forensic assessment and treatment contexts is being recognized. The following presentation will provide learners with evidence to understand rates of FASD in forensic and correctional contexts, deficits linked with the disability with relevance to forensic assessment and care contexts such as fitness to stand trial and risk assessment, promising screening approaches, and the need for further research to inform evidence-based clinical practice and policy development for health and legal contexts.
---
Niklas Långström (SWE)
Title: Attention-deficit/hyperactivity disorder and the link to violence
Time: Wednesday 24th October, 1600 – 1650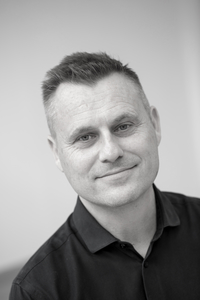 Niklas Långström, MD, PhD, is a Professor of Child & Adolescent Psychiatry at Uppsala University, Sweden. He is currently Senior Analyst at the Swedish National Board of Forensic Medicine.
Niklas Långström is interested in developmental pathways, causal factors, and consequences of neuropsychiatric morbidity in youth and adults. More specific research foci include risk markers and causal risk factors for violent and sexual criminal offending. Niklas Långström also studies structured assessment of criminal reoffending risk and possible effects of preventive interventions for disruptive and aggressive behaviors. He has co-authored some 160 peer-reviewed scientific papers.
ABSTRACT
Systematic reviews convincingly document that Attention-deficit/hyperactivity disorder (ADHD) is substantially overrepresented among individuals with violent behaviour.
However, it remains unsettled whether this association is related to ADHD components per se such as impulsivity, attentional bias, or emotional dysregulation. Or if it reflects shared genetics, symptom overlap or diagnostic construct comorbidities with oppositional defiant disorder, conduct disorder, personality disorder and substance use disorders.
Nevertheless, ADHD is increasingly acknowledged as a potential target for recidivism-reducing intervention in forensic and correctional settings. Hence, pharmacological and psychological treatments are used although ascertainment of long-term effectiveness from randomized trials is inherently difficult for practical and ethical reasons.
I will attempt to review the evidence for a true causal relationship between ADHD and violence and intervention effectiveness, primarily from pharmacoepidemiological studies with quasi-experimental, within-individual designs.
---
Regi Alexander (UK)
Title: People with autism in the criminal justice and forensic mental health systems
Time: Wednesday 24th October, 1100 – 1150
Dr Regi T Alexander is a practicing clinician throughout his professional career, Dr Alexander has over 20 years of experience treating people with developmental disorders and mental health problems and is currently a Consultant Psychiatrist at Hertfordshire Partnership NHS Foundation Trust. An author of several peer reviewed publications and a member of the National Institute of Healthcare and Excellence (NICE) Guidelines Development Group on Mental health problems in people with learning disabilities in the UK, Dr Alexander is also the Editor of the Oxford Textbook of Psychiatry of Intellectual Disability, an Associate Editor of the British Journal of Psychiatry Open and the Content Editor of MindEd LDMH, a free educational resource on mental health. Outside of his professional life, he edits Village Voice,  a community magazine with a significant print and on-line circulation. He can be contacted on twitter @regalexa
ABSTRACT
People with autistic spectrum disorders (ASD) are arguably less likely than the general public to indulge in law breaking behaviour. Yet when they do, they sometimes attract a disproportionate amount of adverse attention in the media and among policy makers. While this sort of law breaking behaviour affects only a very small proportion of people with ASD, they are a group who have the potential to be conspicuous users of the healthcare and forensic systems. The availability of appropriate interventions can improve outcomes for all concerned. This presentation will draw on the evidence base of published literature and go on to highlight the key points that are relevant for  a practising clinician. It will provide an overview of the following areas
1. The arbitrariness of the «forensic patient» label (prevalence of ASD in various settings)
2. The pathology «porridge» (clinical presentations)
3. ASD & law breaking behaviour (links and mechanisms)
4. What works? (treatments and treatment outcomes)
5. Typologies (a recently proposed typology that aids in healthcare planning)
---
Stephen White (US)
Title: Autism and violence risk in workplace and academic settings: Threat assessment issues and guidelines
Time: Wednesday 24th October, 0950 – 1040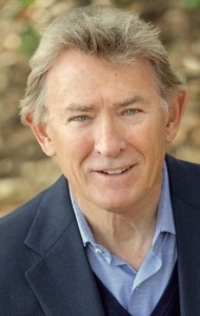 Dr. Stephen White is a psychologist and the President of Work Trauma Services Inc., a consulting group he founded in 1982 to assist employers with serious workplace crises.  His extensive work in organizational trauma reduction led to his specializing, since 1989, in the assessment and management of workplace and campus violence risk.  Dr. White has consulted nationally and internationally on over 4,000 threat cases for numerous Fortune 500 companies, private and public organizations, law firms and their clientele, colleges and universities, and law enforcement and governmental agencies. He has testified before the California State Legislature on behalf of workplace violence prevention legislation. Dr. White has authored or co-authored peer-reviewed publications on stalking, workplace and campus mass murder, violence risk assessment, autism and violence, and workplace trauma management.  Dr. White, in collaboration with Dr. Reid Meloy, developed and published in 2007 The WAVR-21. Now in its third edition, the WAVR-21 is an evidence-based structured professional judgment guide for assessing workplace and campus violence risk. Dr. White contributed a chapter on workplace violence in The International Handbook of Threat Assessment, published in 2014 by Oxford University Press, and is a Contributing Editor for the Journal of Threat Assessment and Management. He was among invited experts for both the FBI's National Center for the Analysis of Violent Crime, and ASIS International, to develop their first online guidelines for the prevention of workplace violence. He served on the expert panel of the 2012 US Army-sponsored Workplace Violence in the Military Program, providing peer reviews of scientific proposals to study predictors of targeted violence across Department of Defense service areas. Dr. White is an Associate Clinical Professor in the Department of Psychiatry at the University of California, San Francisco, where he has co-facilitated professional development groups for medical students. He is a frequent guest lecturer at regional, national, and international forums for security, human resource, and mental health professionals, campus administrators, law enforcement agencies, and employment law attorneys.
ABSTRACT
Autism Spectrum Disorder (ASD) has a lengthy history in criminal forensic mental health, but in the contemporary practice of threat assessment in dynamic contexts, ASD and its possible relationship to predatory violence is insufficiently understood. Media accounts at times associate acts of mass murder with ASD, influencing public impressions, but begging the question of how ASD may actually contribute to violence or not. As increasing numbers of ASD individuals find their way into universities and workplaces, the issue of stigma and discrimination arises. In this presentation relevant research on ASD and violence is concisely reviewed. Assessment challenges and potential case management missteps are discussed, including the distinction between ASD and psychosis, ASD and psychopathy, and the important role of comorbid conditions in mediating or amplifying violence risk by ASD individuals. Case examples are presented exemplifying the wide range of ASD-related phenomena and outcomes. Guidelines are offered on ASD characteristics (deficits in theory of mind, emotional regulation, and moral reasoning) that may contribute to either affective or predatory violence, and the suggested elements of an ASD-related violence risk assessment.
---